Cuapetes kororensis


Presented by Charles & Linda Raabe
Mactan Island, The Philippines
© 2008 All Rights Reserved
(File & Specimen - kemp003)
Dated Collected: 22 August 2008
Collected by : Charles Raabe
Location : 55 feet deep commensal with a
Fungia spp.
Marigondon City, The Philippines.
Identified by : Dr. A.J. Bruce
Reference(s) : Bruce, 1977
Notes :
Host species:
Heliofungia actiniformis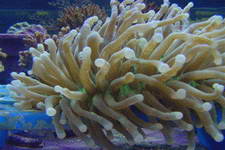 Unless indicated otherwise, all photos are of an adult female which had recently spawned.




This mirror is being hosted with the permissions of the original content creator for preservation and educational purposes.