Hamopontonia ?sp.
(possibly a new species)
Presented by Charles & Linda Raabe
Mactan Island, The Philippines
© 2008 All Rights Reserved
(File & Specimen - hamo001)
Dated Collected: 05 August 2008
Collected by : Charles Raabe
Location : 26 feet deep commensal on a fungia spp. (coral) on reef wall crest. Marigondon city, The Philippines
This species host organism :
Heliofungia actiniformis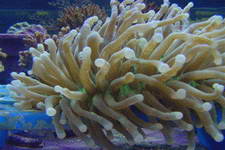 Notes : Were it not for movement catching my eye, I would never have noticed this specimen as it matched the coral's white tipped tentacles.
Live Colorations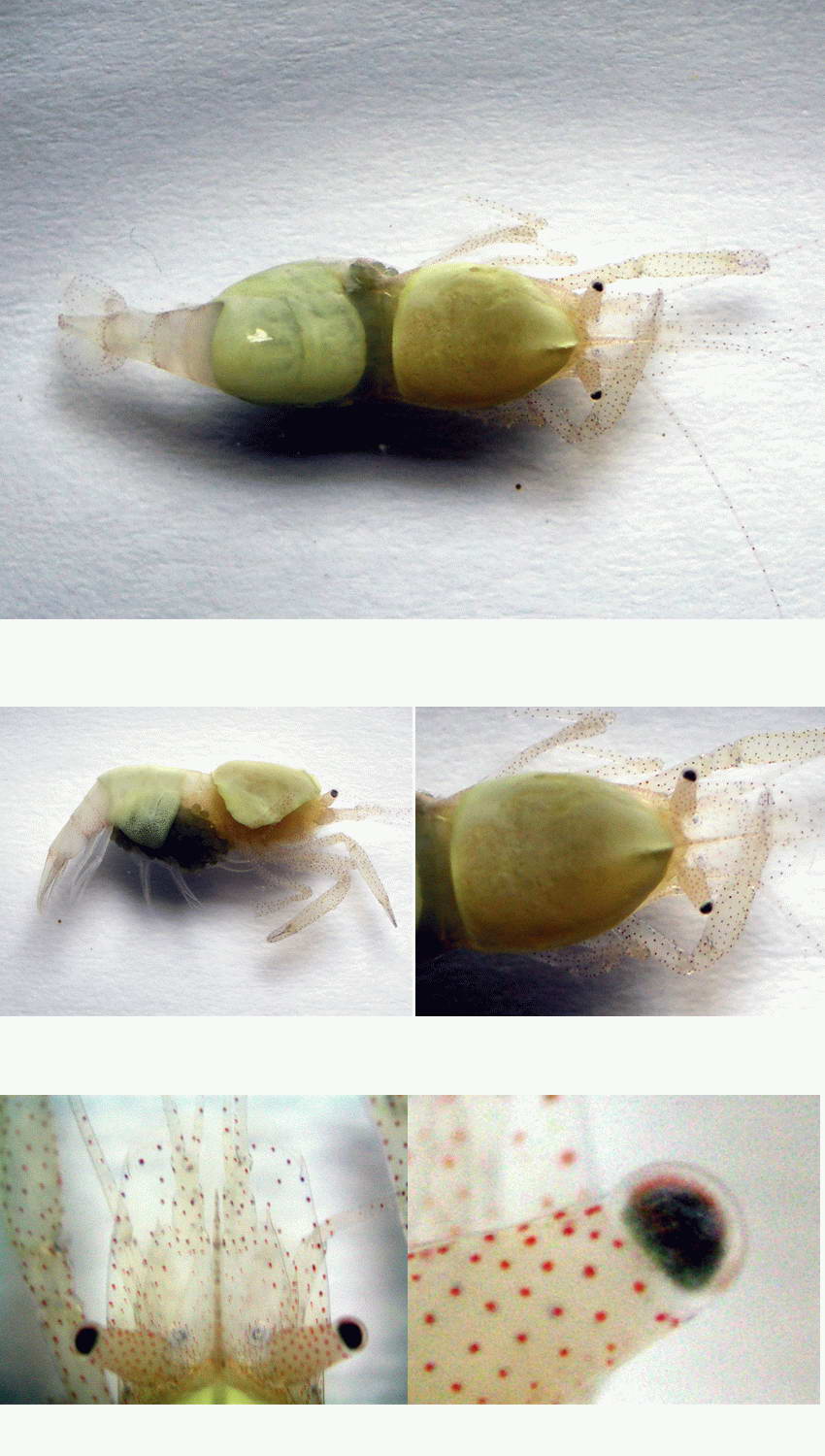 All following photos may not appear as the specimen's live colorations as a magnesium compound was used to "relax" the specimen possibly altering or enhancing the colorations.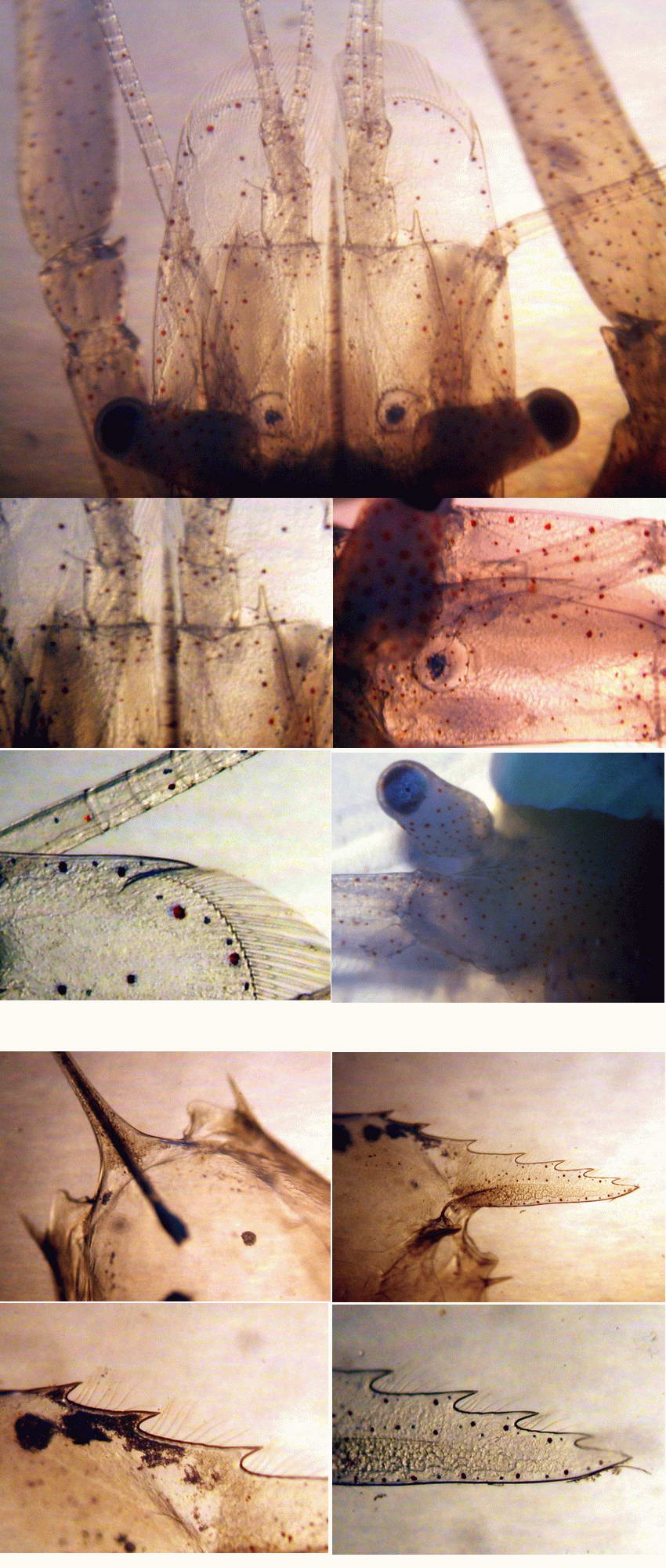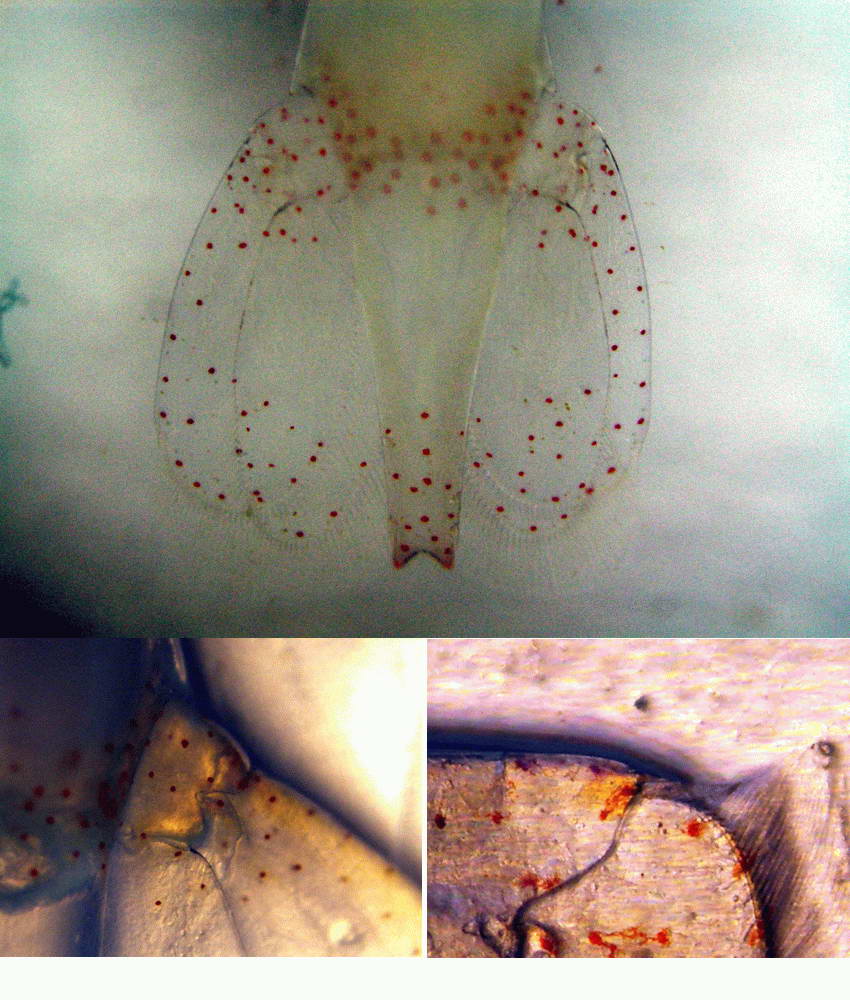 This mirror is being hosted with the permissions of the original content creator for preservation and educational purposes.