Cuapetes lacertae
Presented by Charles & Linda Raabe
Mactan Island, The Philippines
© 2008 All Rights Reserved
Specimen & File # Kemp001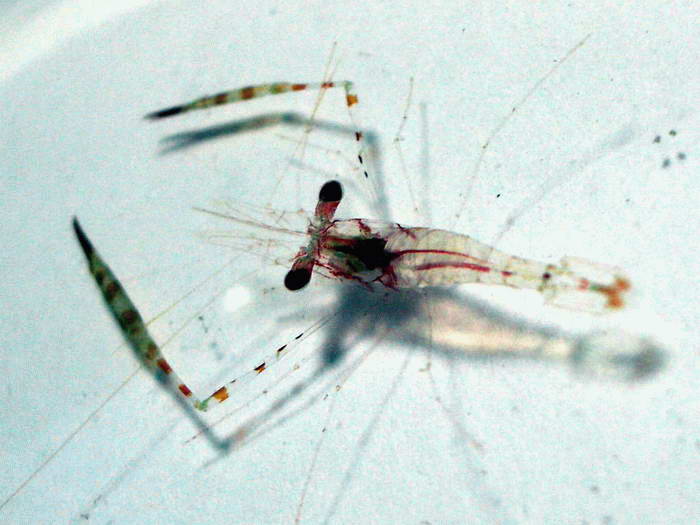 Collected by: Charles A. Raabe
Date Collected : 16 July 2008
Location : Mactan Island, The Philippines at 65 feet deep amongst coral rubble on a vertical reef wall located offshore of the city of Marigondon.
Notes : Previously unknown in the Philippines.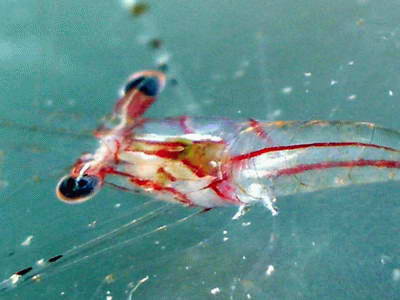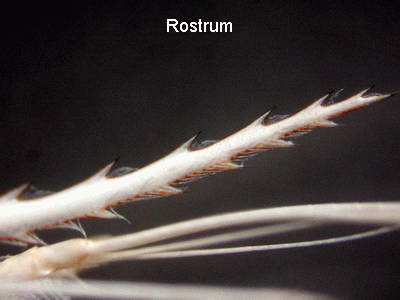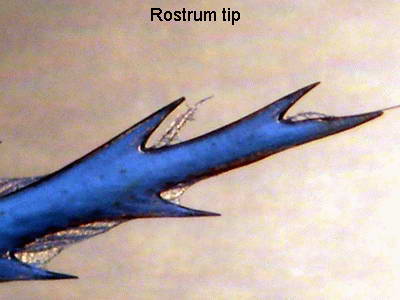 Below : Left Chelipid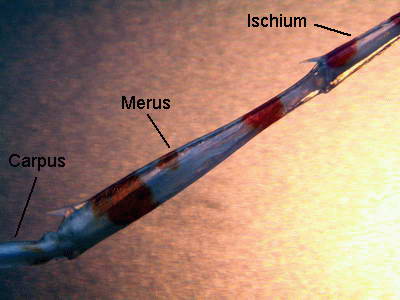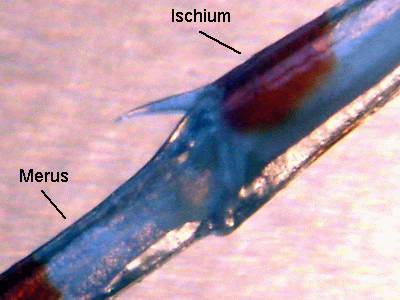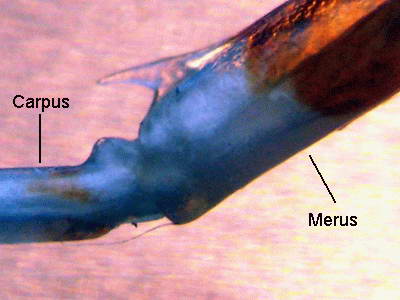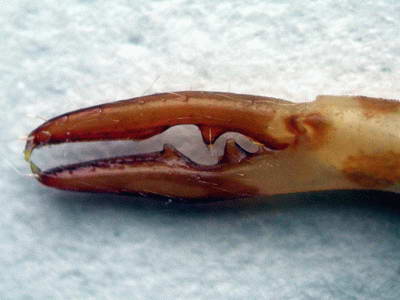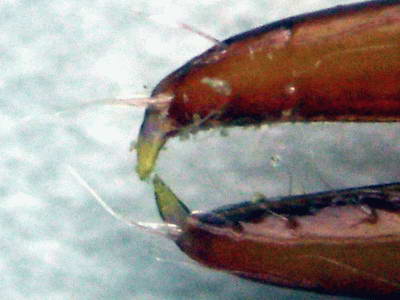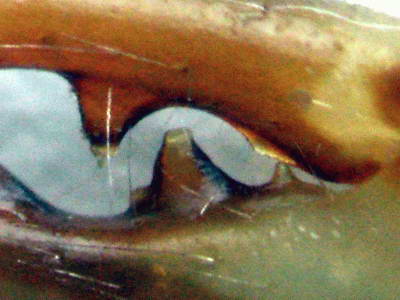 Below: Right Chelipid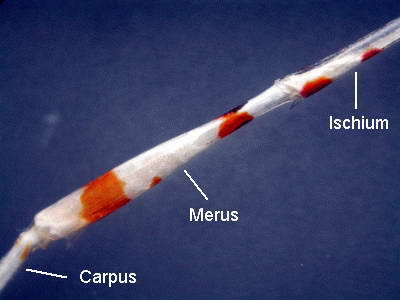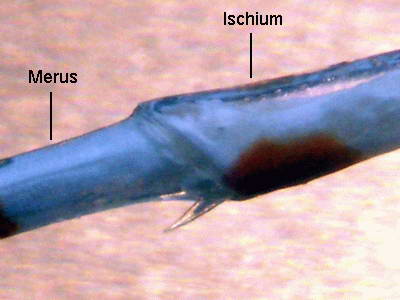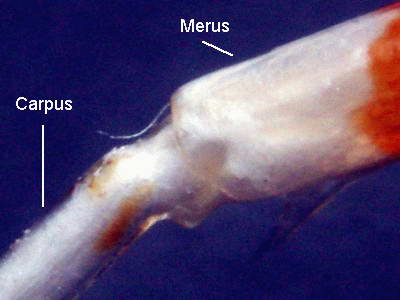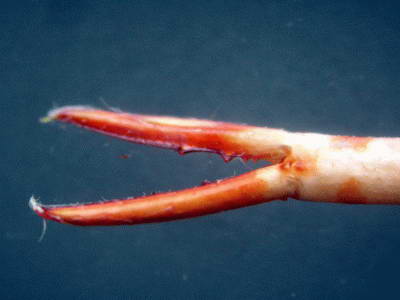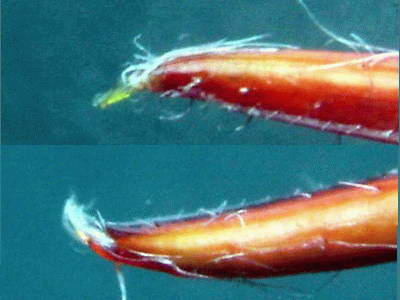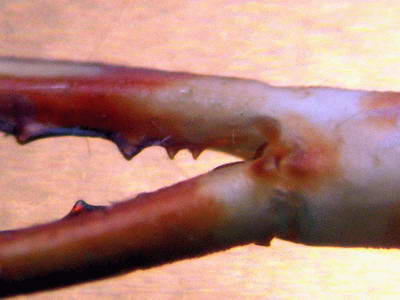 Below: Telson & Uropod Details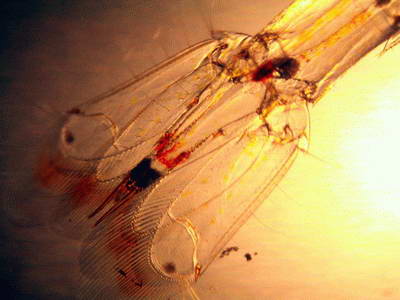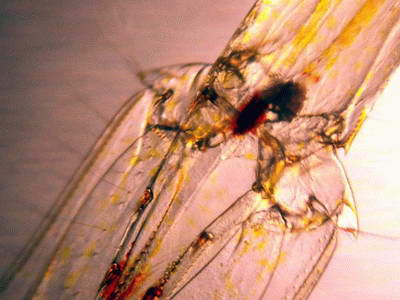 This mirror is being hosted with the permissions of the original content creator for preservation and educational purposes.