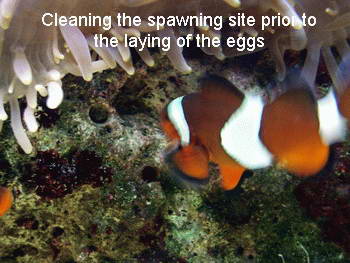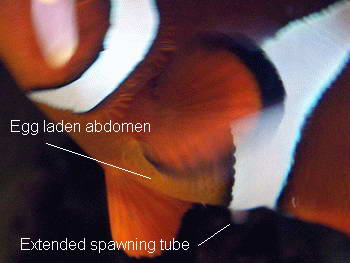 Two days after the previous eggs have hatched, the adults are busy preparing to spawn again.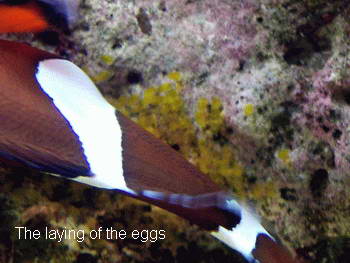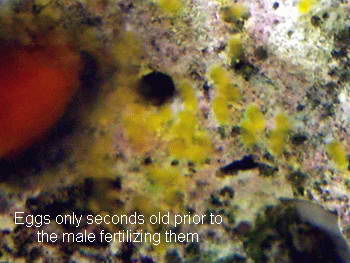 It took some patience on my part to catch them in the act of spawning, just prior to lights off.
A 2mb MOVIE OF CLOWNFISH SPAWNING (click here to view)
A piece of ceramic tile is used for the clownfish to lay their eggs upon which can then be removed from the main tank to have the fry hatch out in their own grow out tank. Note that the tile is placed clay side up as the fish will not use the smooth, white glazed surface to breed upon. I assume that the clay side presents a more natural texture and coloration that the fish seem to prefer.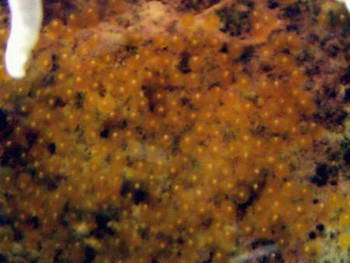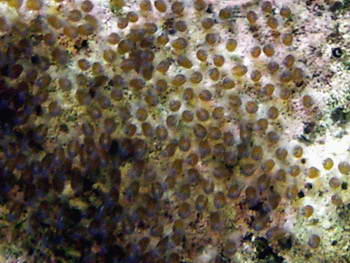 Egg Mass at One day old and Two days old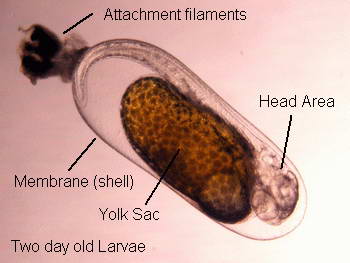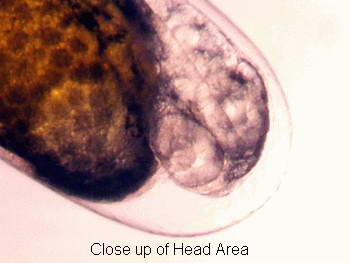 Two day old egg/larvae, note the eyes starting to form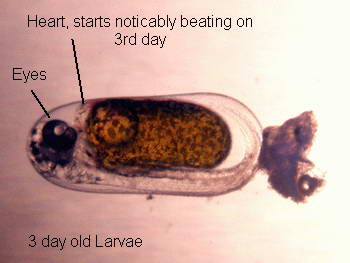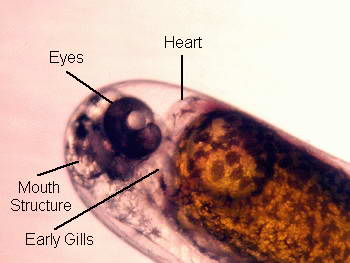 This day shows very rapid development of the larval fry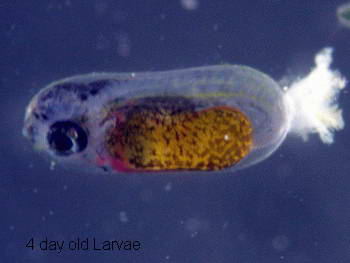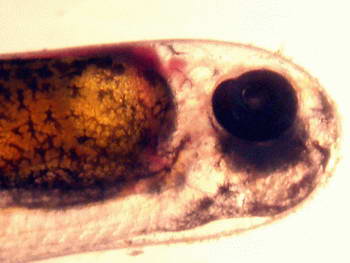 Day four and the fry is now actively moving as if trying to swim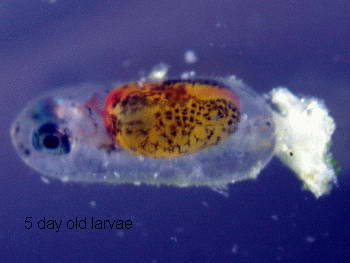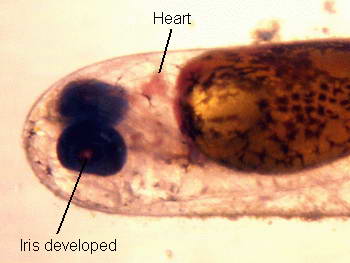 Organs appear to be developing at a rapid rate and the eyes appear to be complete
HATCHED OUT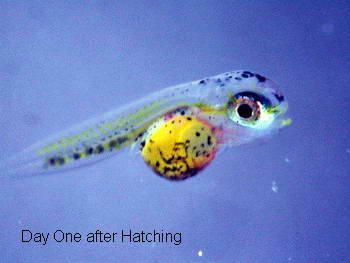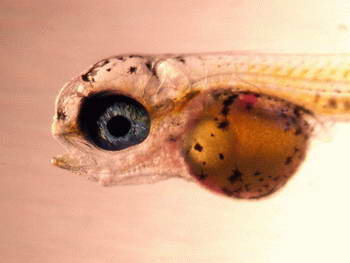 Day one after hatching out, uncontrolled swimming and does not appear to be eating yet.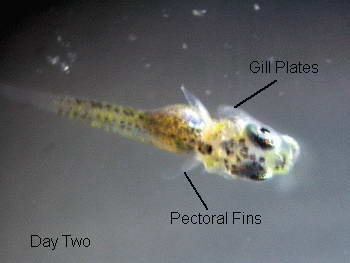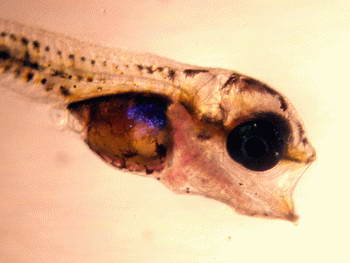 Day Two - Gill plates and fins are evident, no sign of injested food that I can see and assume the yolk sac is still providing for its needs.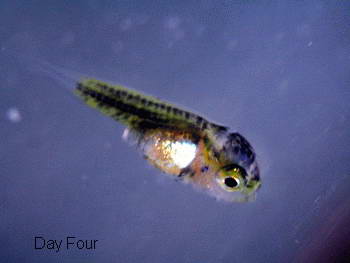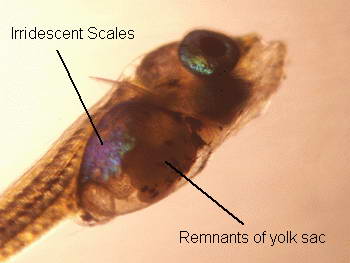 Actively hunting and consuming Cyclopoida Naupalii and Rotifers, acting very much like a fish now.
First Foods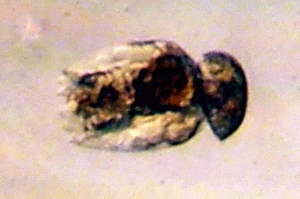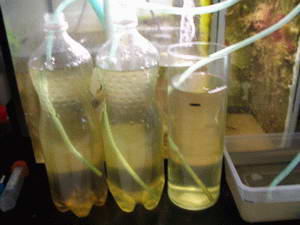 S-Type Rotifers and a Rotifer Culture Station